We stated this during every interview and report we gave the media, we contacted Guinness World Records three months previous and they wanted £8500 to send an adjudicator to the event which unfortunately we could not afford.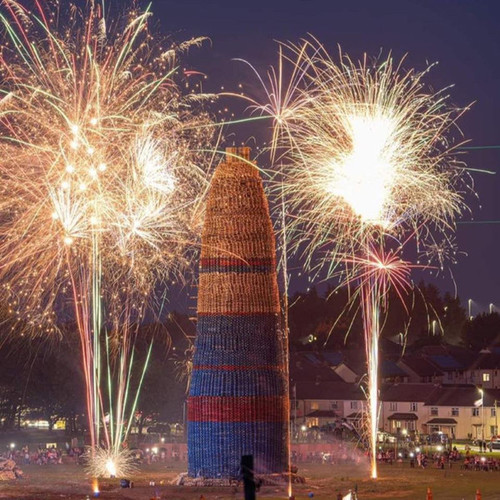 We hired out the largest land survey and measuring company in the whole of Ireland, this firm had with them the most up to date laser equipment and drone.
They spent two hours surveying the bonfire from three points on the green and are compiling a 3d digital map with all the measurements we require. The height they said the bonfire stood at was 202.37208 feet.
Once we get the confirmation from the company that carried out the survey of the bonfire we will be submitting this to the Guinness world records. That's for them to decide to accept it or not and put it into there book, if not it doesn't really matter to us.
All the committee members and staff of the Craigyhill bonfire know that was the final height which exceeds the previous world's tallest.
The £8500 that Guinness wanted was just far too much for our committee to pay out.
We will keep everyone informed but we all know we are the tallest bonfire the world has ever seen and we don't need a name in a book to tell us that.
Article taken from the Craigyhill bonfire larne