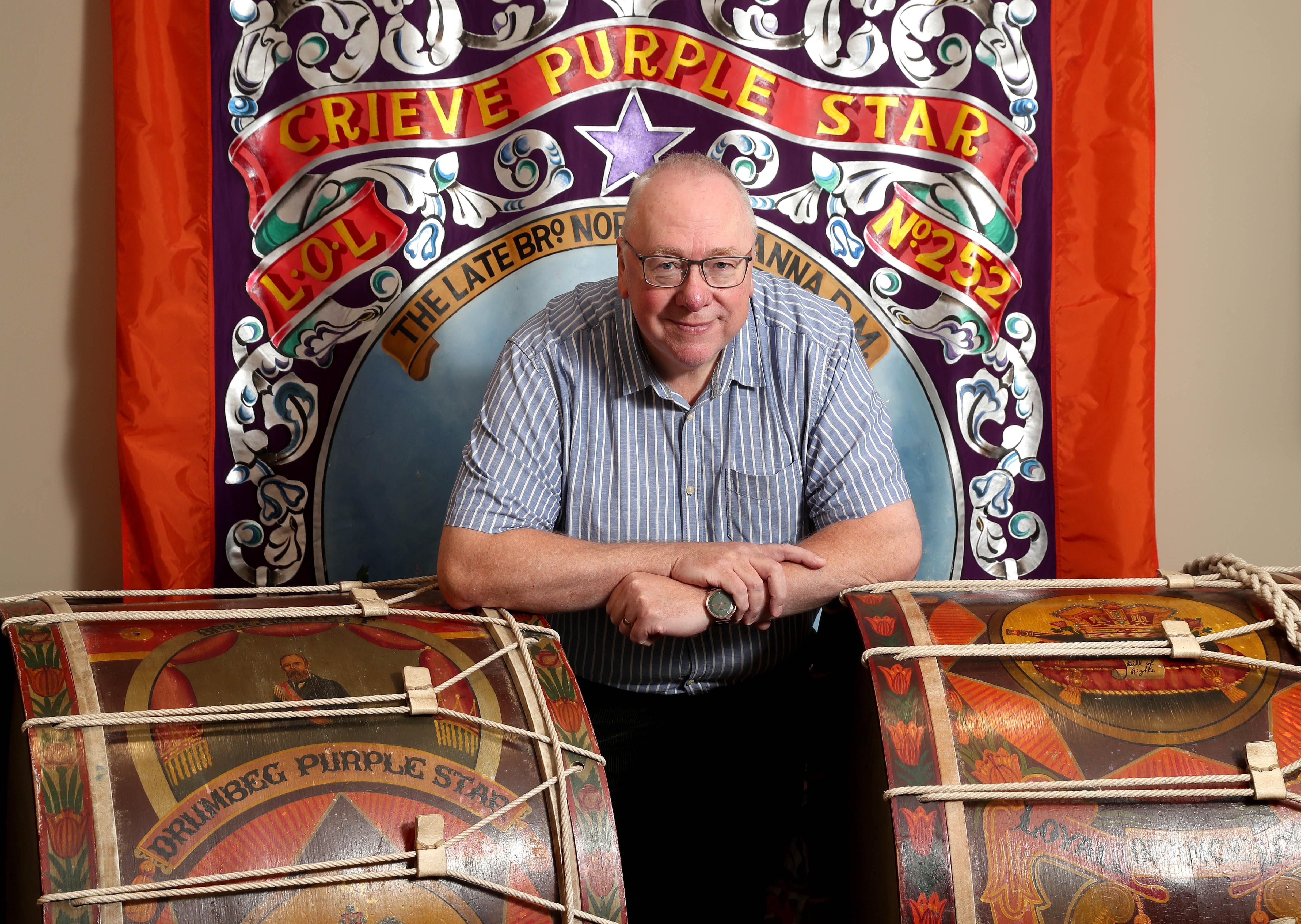 In the early weeks of the pandemic, senior Orange Order figures faced a difficult decision – would they cancel, or scale back, the Twelfth of July celebrations?
On April 6 – just two weeks after Boris Johnson's address to the nation announcing the start of lockdown – the Grand Orange Lodge of Ireland issued a statement cancelling the event, something last done during the Second World War, saying that gathering hundreds of thousands of people together "would not be responsible"
That afternoon, Orange Grand Secretary Mervyn Gibson went on the radio to explain and defend what was being done. Giving the sort of clear leadership which the Order has often lacked, he urged young bandsmen and Orangemen to join efforts to help those suffering.
But away from public view, the Order faced a more difficult decision three months later. By early July, the first wave of the pandemic was under control and restrictions were being lifted.
More potently, there was widespread anger at how senior Sinn Fein representatives had flouted the restrictions by joining thousands of mourners at the funeral of IRA commander Bobby Storey.
In familiar territory for Northern Ireland, one strain of unionist thinking was that 'if they can do it, then so can we'. The Order faced a second decision, and decided to stick with its initial cancellation of the Twelfth.
The Rev Gibson says "it broke my heart not parading on the Twelfth day" and accepts there were members who were not happy, "but to be honest, it was a leadership decision – I'll be perfectly straight. The Grand Master and the senior officers took soundings, but it was a leadership decision to say 'this is what we're going to do'.
"It was a hard decision from that point of view because you're a membership organisation and there's always dissent within Orange ranks, but it was the right decision…we could have been crucified or hammered by our own members, but the vast majority understood and accepted, and actually agreed with the decision."
There was a positive response from outside the Order, he says, although he is clear-eyed that "you're only as the next thing that goes wrong for you".
After the Storey funeral and relaxed restrictions, consideration was given to "tinkering" with the initial decision before deciding to keep a simple clear message.
Some republicans were openly salivating on social media about what they had expected would be mass Orange breaches of the regulations but the decision to maintain the cancellation of the Twelfth meant that political pressure continued on Sinn Fein.
"It wasn't so much the lodges, we could probably have controlled that, or the bands – but when you put a band and a lodge out in the street, thousands come out to watch it and the simple fact then and remains is that where there's a crowd, covid is going to spread.
"And if we brought crowds on to the streets, covid was going to spread and that wouldn't be a responsible decision. Two wrongs don't make a right – we beat the argument which said 'oh, they're doing it'."?The Rev Gibson is clear that if a similar situation exists next July then the same decision will be taken: "It depends on the medical advice at the time, but we'll make the right decision. If there's a risk that crowds still spread covid, I couldn't see us bringing crowds on to the street."
He says that Orange membership is now around 34-35,000 but that "we are seeing a surge in membership, post-Covid".
He ascribes that to publicity around how the order's work in recent months – from purchasing PPE to distributing food parcels.
The Rev Gibson readily accepts the irony that an organisation founded around meetings and marches has seen its membership increase at the point where those two activities have been impossible.
"Our membership miss their parades, they miss their traditional celebrations and we hope that will come back in 2021 – but equally, if it doesn't we'll step up to the mark again."
Published on the 26th of October 2020
Article taken from the Belfast News Letter