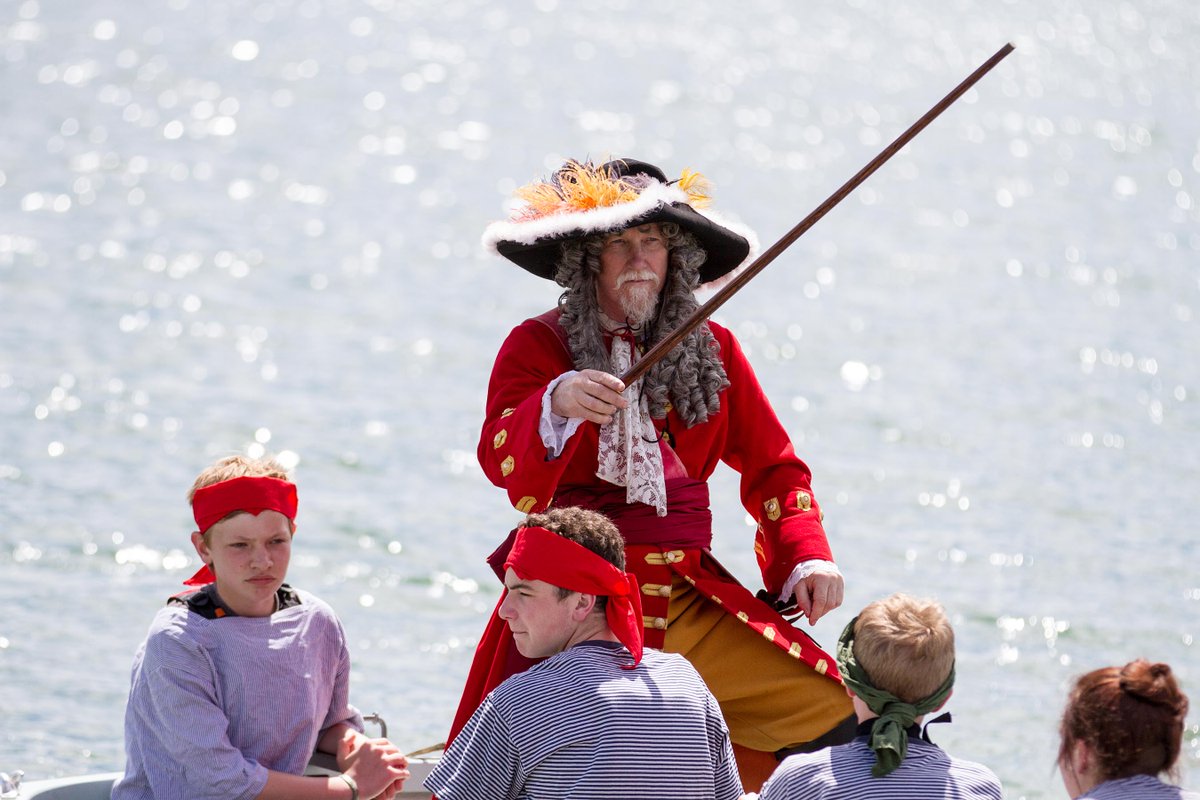 Carrickfergus is set for a Royal visitor this weekend – and will ensure a welcome fit for a king.
King William III will be rowed into the town's harbour in a recreation of his arrival in the Co Antrim town ahead of his famous battle with King James at the Boyne over 300 years ago.
Saturday's re-enactment will be the highlight of the Royal Landing, the now annual four-day festival marking the historic event.
King William will be met by soldiers and dragoons dressed in period costume, before leading a parade on horseback through the town centre.
The large crowds enjoying the spectacle will be able to avail of live entertainment, a fun fair and an historical exhibition, among other activities.
The annual pageant will also incorporate a Lambeg drumming workshop and open-air musical concert prior to the main event. A separate concert will take place on Sunday afternoon. All three events will be held at Carrick's Castle Green.
This year, organisers of the pageant have chosen Air Ambulance Northern Ireland as their official charity partner.
Chairman of the Carrickfergus Historical Re-Enactment Group, Darren McAllister, said: "Following the success of last year's four-day festival, we are very pleased to run the Royal Landing again this year. We are delighted to say the event is continuing to grow and develop, and this year is set to be the biggest in recent memory, as we welcome participants from Scotland, England, Donegal and throughout Northern Ireland."
Mr McAllister hailed the tourism and economic benefits of the annual pageant with local hotels filled to capacity.
He added: "The pageant is a family-friendly event and we would encourage everyone to come to Carrick and witness for themselves this unique historical and cultural celebration."
The first-ever Carrick pageant was held following the Second World War in the summer of 1946 when local lodges decided to re-enact King William's landing. The re-enactments were staged consecutively until 1952 when the town could no longer accommodate the growing numbers in attendance. It was revived in 1982 and has been held annually in June ever since. Last year, the event was rebranded as the Royal Landing.
This year's festival commences this evening at 7pm with the drumming workshop and display. The main parade and landing re-enactment will take place on Saturday afternoon, commencing at 12.15pm. For more information visit the Royal Landing's Facebook page.
Published on the 7th of June 2018
Article taken from the The Orange Order