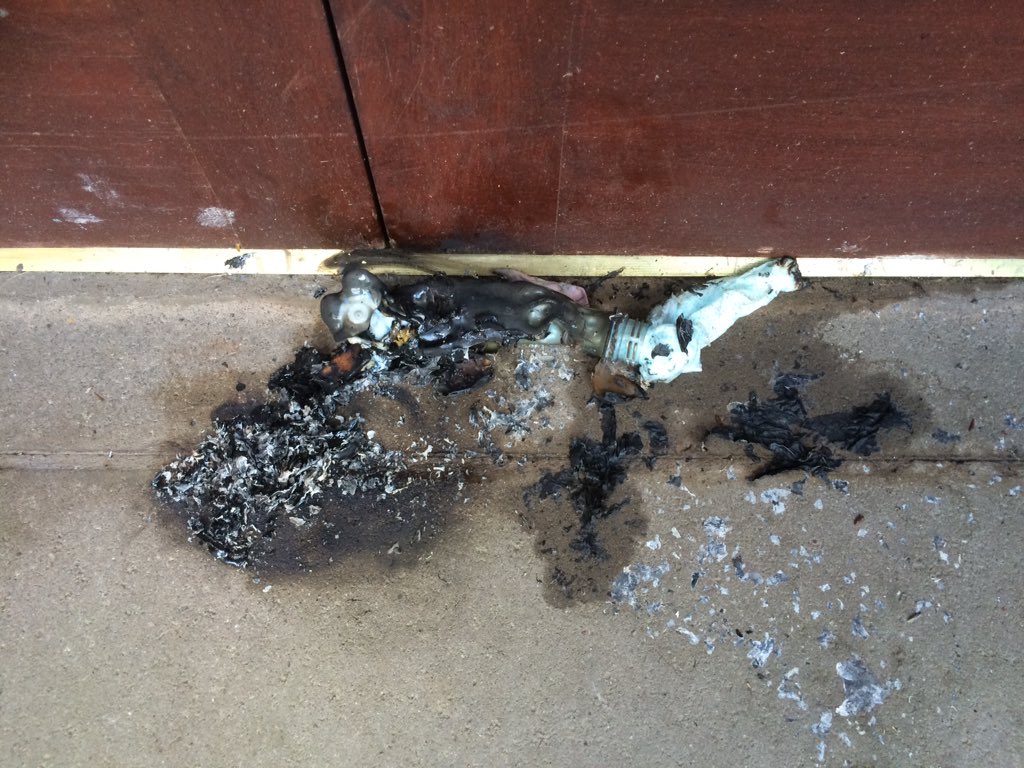 The Orange Institution has condemned those responsible for an attempted petrol bomb attack on one of its properties in Co Tyrone.
A device was thrown at the front door of Glenageeragh Orange hall, near Augher, causing minor damage after failing to ignite properly. It is thought the sinister incident occurred during the early hours of Saturday morning.
The hall is widely used by the local community and only hosted a gospel concert hours before the criminal act.
A Grand Lodge spokesman condemned those responsible for the latest hate crime targeting Orange property.
He said: This is a deeply regrettable and disturbing incident which had the potential to destroy a valued community hub and symbolic cultural building. It is only as a consequence of the amateurish actions of those responsible that we are not dealing with a much more serious occurrence."
The Glenageeragh incident is the second time this month an Orange hall has been targeted in Co Tyrone following a separate paint bomb attack at Aughintober, near Dungannon.
The spokesman said: "This is sadly yet another example of the intolerant sectarianism displayed by a minority who continue to manifest their hatred towards the Orange Institution, by attacking our properties on a regular basis.
"The mindless idiots responsible offer nothing to society – only heartache and division. Their senseless actions must be universally condemned."
The spokesman urged anyone with information in relation the Glenageeragh attack to contact police immediately.
Published on the 24th March 2018
Article taken from the The Orange Order