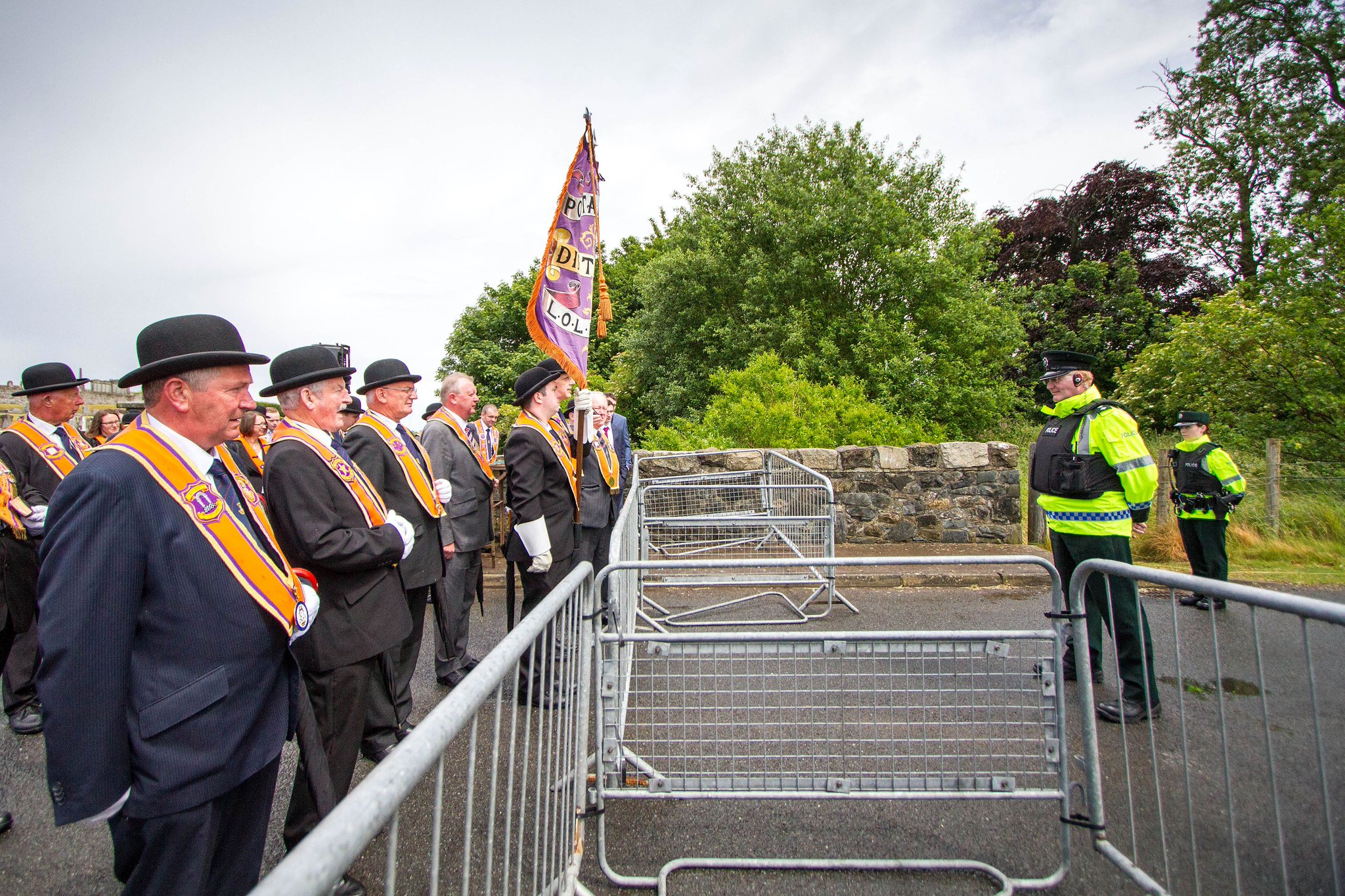 On the 20th anniversary of legislation regarding the establishment of the Parades Commission, the Orange Institution has reaffirmed its opposition to the parades body and called for a new system of regulation which is "fair and equitable" to all communities in Northern Ireland.
A Grand Lodge spokesman said: "Twenty years on from the enactment of the Public Processions (Northern Ireland) Act 1998, the Orange Institution remains resolute in its determination to see the current biased parading legislation replaced.
"With a pitiful track record of unnecessary and excessive restrictions on traditional parades over two decades; the Parades Commission through its actions has been characterised by incompetence, inefficiency, discrimination, unaccountability; and a lack of transparency.
"The current system is not fit for purpose. The Parades Commission and relevant legislation must be replaced, if aspirations for a more inclusive society are to be truly realised.
"Grand Lodge is committed in its long-held desire for new parading legislation, which is fair and equitable to all, allowing a reasonable and impartial system for public processions which is fully transparent and fully accountable.
"Such a course of action will be to the betterment of community relations, enabling a stable future for everyone in Northern Ireland, aiding mutual tolerance and respect for all traditions.
"We will be seeking a meeting with Secretary of State, Karen Bradley, at the earliest opportunity, to discuss our proposals for a new legislative framework and a fresh start for parading."
Published on the 17th of February 2018
Article taken from the Orange Order