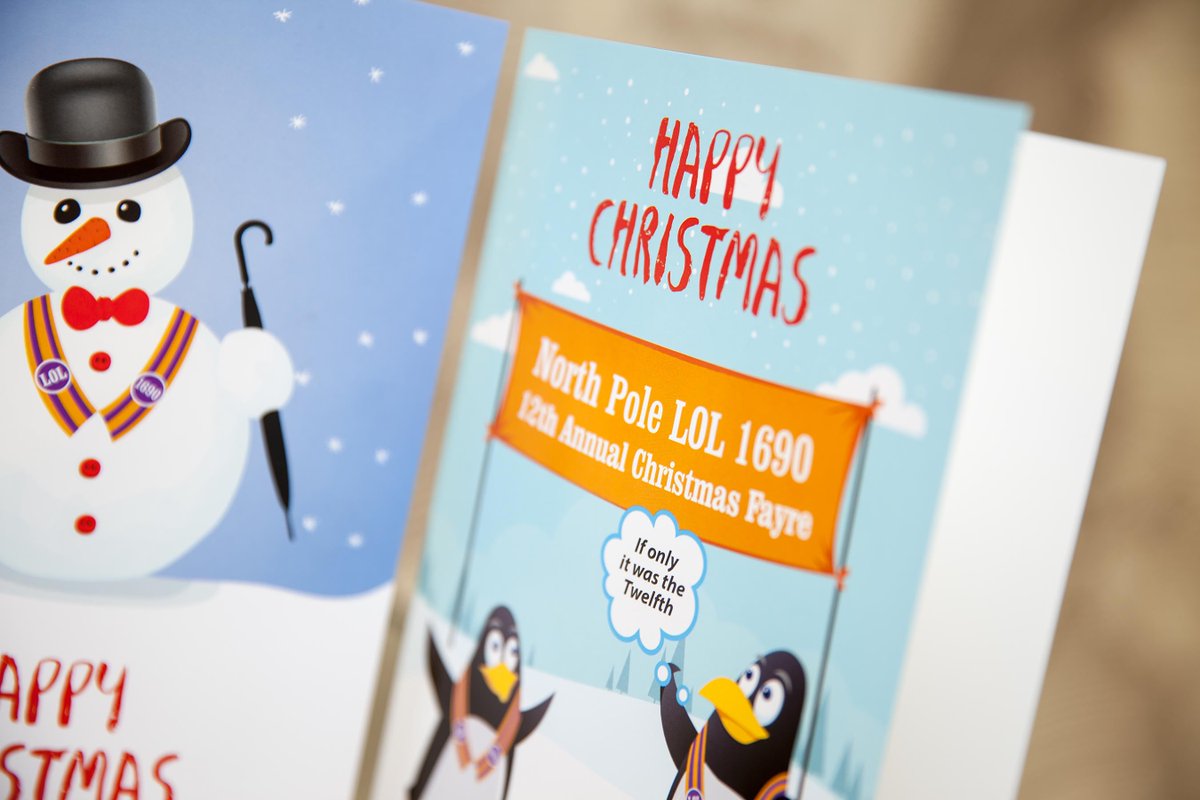 Grand Lodge has the festive feeling with a range of new and bespoke products for Christmas.
Among them is a customised and distinctive purple bauble for decorating the tree in the coming weeks.
The individually boxed item prominently features the Orange rose logo and 'since 1795' branding.
In what has become an annual tradition, the Institution has also unveiled a number of new greeting cards, with penguins and snowmen once again offering seasonal greetings.
In addition to the light-hearted designs, a religious card focusing on this year's Reformation anniversary highlights the influence of Martin Luther as a prolific hymn writer.
A 2018 calendar, marking Ulster's and the Orange Institution's links to the First World War, is now also available.
The full range of gifts and items (including prices) are available to purchase via the online shop at www.grandorangelodge.co.uk, in person at Orange headquarters, or by calling 028 9070 1122 for more information.
Published on the 5th of December 2017
Article taken from the Orange Order